Quit your day job.
Start is a one-day conference in San Francisco designed for smart, talented Web people to take hold of their ideas, follow their dreams, and start their own companies.
You'll hear from founders of successful startups, and learn from investors, lawyers, and others who can outline potential pitfalls. They'll give you practical advice, tell their horror stories, and maybe lend you a little inspiration. If you've ever dreamt of taking the plunge, don't miss this chance to hear from the experts!
What you'll learn
Where to start. Hear how founders got started, where they screwed up, and why they kept going.
What you need. Hiring? Firing?!? Who's watching the books? Do you really need a lawyer?
How to pitch. Hear some of the web's most formidable entrepreneurs giving their best five-minute pitches. Then learn to hone yours.
The day's events
Morning sessions Jeff and Bryan interview a great group of people who have started their own companies, and lived to tell. No mind-numbing slide presentations while you're still waking up — you'll be engaged in conversation. Just sit down with the folks who created the web apps you love, and ask them whatever you want.
Lunch on the bay The conference is literally over the water, with stunning views of Alcatraz and the Golden Gate Bridge. We'll give you a lunch and you can enjoy the view with your friends.
After lunch Here's where we talk about business building blocks — the first, crucial steps in starting your company. We're pulling together short conversations with investors, lawyers, accountants — even an HR specialist. These are people whose knowledge we respect, but also people who engage us, even when they're talking about taxes.
Afternoon It's tough to attract employees, and investors, if you can't explain what you're doing. To help you, we found one of the best coaches in the business to give you advice on pitching your idea. Then, you'll hear some of the best pitchers we know, and we'll critique them. This could come to blows.
Start party! Stop musing and start networking. Spend your evening talking to all the other talented people here to start something new. We'll provide the drinks and a DJ as the sun sets behind the Golden Gate.
Special offer!
All attendees will recieve a free one-month subscribtion to all the content on lynda.com.
When? Where?
August 7, 2008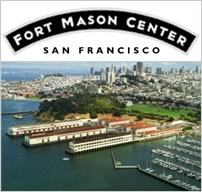 Start! A Conference for Entrepreneurs
Cowell Theater, Fort Mason San Francisco, CA
Cowell Theater is a wheelchair accessible facility.
Who's Sponsoring?

Who's responsible?
Designer, Author, and Entrepreneur

Jeffrey Veen

Jeffrey Veen recently left his position as User Experience Manager at Google to start something new. Before that, he founded Measure Map a blog analytics tool that Google acquired, as well as Adaptive Path — a user experience consulting group in San Francisco. He is a frequent speaker and the author of two books on web design.

COO, Adaptive Path

Bryan Mason

Bryan Mason is the Chief Operating Officer at Adaptive Path, where he's responsible for managing the company's business operations. Over the past ten years, Bryan has managed smart people in all kinds of settings, including the 2002 Salt Lake City Olympics, The White House, CMP Media Inc., the Lincoln Center Theater, and Blogger.
Who's speaking?
We've got a few more speakers to announce. Check back soon.